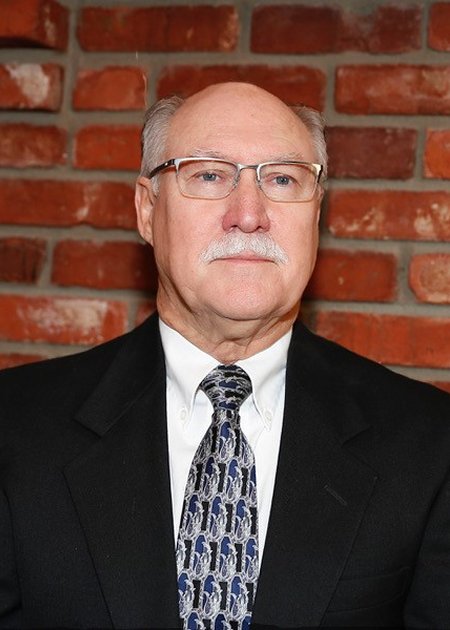 William Clausing
Inducted in 2018
Born in Germany, William "Bill" Wolfgang Clausing immigrated to the United States at the age of five, and spent his youth on Long Island, New York. Music was an important part of his life playing in bands on the island during his teenage years, performing with name groups, and cutting records in New York City. After two years of college and taking a break to perform, Bill made the move to Oklahoma with a friend to finish his education. After teaching at Arnett and Waynoka Public Schools, Bill moved to St. John, Kansas, where he spent the next thirty-four years as band director at USD-350 St. John-Hudson.

Teaching in small communities is very rewarding, and it involves being a part of students' lives in all aspects of their education and extracurricular activities. When the majority of the high school is in band, there is a wide range in the levels of ability and commitment that present challenges to maintaining a successful band program. Under Mr. Clausing's direction, St. John consistently had outstanding bands at music festivals as well as a large percentage of band members participating successfully at solo and ensemble festivals. Not only did Mr. C prepare and encourage students to perform at festivals, church and community functions, but he also coached girl's tennis for thirteen years, assisted at track meets, and was always available at school to help his students and fellow teachers. In 2009, Mr. Clausing retired after forty years of teaching.

Bill has been involved with Kansas Music Educators Association serving as Southwest District Executive Secretary/Treasurer for nineteen years, Southwest District president for two years, and also high school band, junior high band, and jazz band chairs. In 2003 he was awarded the Outstanding High School Teacher for the Southwest District. At the state level, Bill has served as Small School Consultant and on the KMEA Board of Directors. In 2005, the Kansas Bandmasters Association presented Bill with the Outstanding Kansas Teacher of the Year Award. Along with membership in KBA, Bill is a member and past president of Phi Beta Mu Music Fraternity. Bill received his BA in Music from Northwestern Oklahoma State University and a MA in Education from Southwestern Oklahoma State. Post-graduate hours were taken from Kansas State University, the University of Kansas, and Wichita State University.